Jiofi Router Setup by modifying Jiofi Login Password or Jiofi Security Key change by logon into jiofi.local.html or 192.168.1.1…..
Born as the only Mobile Video Network with its USP of seamless digital video experience, Jio is the flagship brand of Reliance Jio Infocomm Ltd and also the largest network of 4G in India. The company Reliance Jio Infocomm Ltd is a subsidiary of Reliance Industries Limited that provides 4G LTE services in India.
It is the network that is geared for future and prepared to level up to technology 5G and upwards, currently being the only VoLTE only (voice over LTE) network which works without the support of 2G / 3G networks have coverage over 22 telecom centers.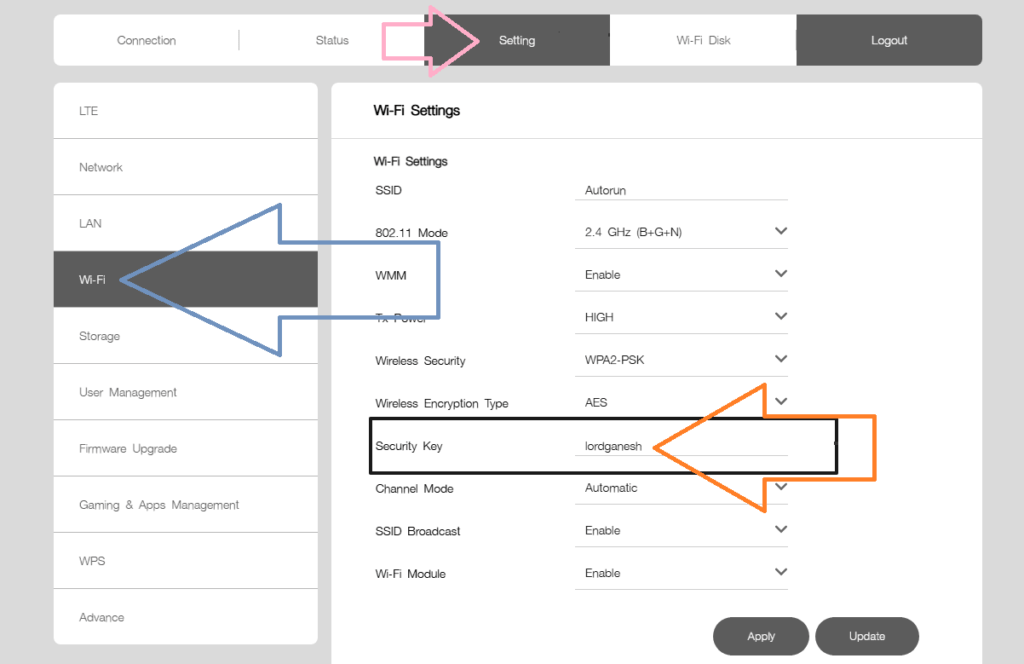 How to Change Jiofi Login Password in jiofi.local.html or 192.168.1.1
Spectators follow the below procedure to setup your Router by changing your Jiofi Login ID or Username and Jiofi Router Password / change jiofi security key….
Once your SIM gets activated, you need to follow the given steps to configure your dongle:
Go to the wireless setting panel in device settings
and turn on the WiFi.
Check Jiofi paper box for the default SSID and Password.
Open the web browser and Go to the link http://jiofi.local.html/ or http://192.168.1.1.
You will be directed to the control panel, where you can make changes and perform various tasks without entering the admin panel.
Now, Login with the User ID as 'administrator' and Password as 'administrator' by this you enter the admin panel. Those login and password was default for all Jiofi devices.
After logging into Jiofi router, you are all set to modify the default settings as per your choices under the 'JIOFI Web Configuration Panel'.
You can modify Jiofi settings by Selecting the Settings button. It will show Wifi tab on the left side of your PC screen. Click on it.
Choose the Unique Broadcasting SSID as per your comfort, Password or Security Key (Wi-Fi password) and change the channel mode.
Finally click on Apply Button to change the details.
JIO and its services went operational from September 5th 2016 onwards . It is the fastest growing network anywhere in the world. Within a month it reached around 16 Million subscribers. Subsequently it crossed 100 Million subscribers on February 22.