Restriction procedure on how to disconnect / stop the Unwanted Jiofi wifi users ….
One of the main reasons as to why you may be experiencing slow speeds when using your Jiofi Wi-Fi is multiple user access at a go. Despite the fact that Jiofi has the capabilities of supporting many unwanted users at a time, there is still a possibility of reduced internet speed whenever there is an increase in the number of users.
Fortunately, Jiofi Wi-Fi allows you to restrict unwanted users the number of people who are using your network without authorization.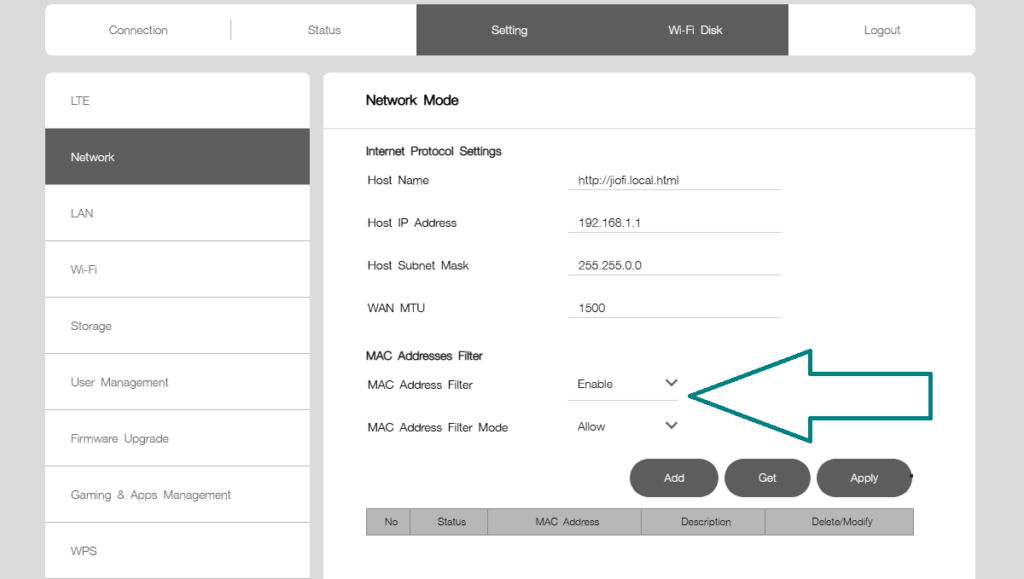 Disconnect / Stop / Restrict Unwanted Jiofi Wifi Users
In this article, we are going to have a look at the step by step procedure of restricting unwanted users from gaining access to your Jiofi network.
You will first have to switch on your Jiofi router before connecting it to a personal computer, desktop computer or smartphone using the Wi-Fi password and SSID. These details can be obtained from the outer package box of your new Jiofi device.
Next, open your web browser and enter http://jiofi.local.html  on the search bar. It is highly recommended that you rely on Google Chrome when performing this action. Press the 'Enter' button on your keyboard after typing in the above link correctly.
You will be redirected to a new page containing numbers and data. Here, click on 'login' button which is strategically situated on the right top corner of this page.
A login window will appear on the screen of your device. Enter your username and password in the space set aside for these details. A person who is logging in for the first time must use 'administrator' as both the password and username.
Now log into your account by clicking on the 'login' button.
Click on 'Network' tab from the homepage of your Jiofi account. This action will generate a drop down box containing options like PIN management,  MAC Address Filter,  WPS,  Wi-Fi configuration just to list but a few.
You will have to click on 'MAC Address Filter' tab in order to continue with the process.
A new page will appear on the screen of your gadget. In this page, select "Enable" option by clicking on the circle that is besides this detail.
Select 'Deny' option in the mode settings that is just below MAC Address Filter setting. Click on "Add Rule" button after completing the above step.
After clicking on 'Add Rule' button, you will be able to see a pop up box containing MAC Filtering Rule information. You will then have to key in the MAC Address of the unwanted user who is using your Jiofi Wi-Fi router without authorization. You must remember to note down the MAC Address from the client list option. Unfortunately, you must note down the MAC Address while the user is still online.  Alternatively, you can type in the description details in order to identify the MAC Address of an unwanted user.
Click on 'OK' button after you enter the MAC Address.
Finally, click the "Save" button to save the changes that you have just made. You will now have successfully restricted unwanted users or unauthorized access to your Jiofi Wi-Fi.